The Unknown Benefits of Racing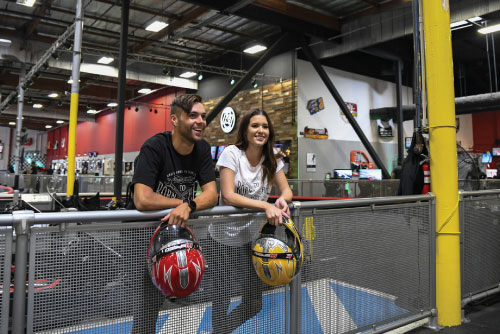 We all know go kart racing is about speed, adrenaline and fun. But, did you know there are significant health benefits from taking a break and going for a race? K1 Speed is your place to experience the race of a lifetime and feel great while doing so.
Not only is karting a great stress-reliever, but it also enhances your reflexes. It helps your mind react quicker and more efficiently to situations you may not have seen coming. Our track at K1 Speed will challenge your reflexes and take them to a whole new level. Are you great at cutting those last minute corners? Keeping control of acceleration? Well, then It's time to take your skills from the track and start applying them into your life! You'll start to see your skills enhance on the track, but also see the benefits drift through your every day in no time!
With Spring quickly approaching, now is the best time to sharpen your skills. Join us at K1 Speed Toronto during March Break and enjoy some competition or just come by with friends and family to enjoy our state-of-the-art-facility. If racing isn't enough, put your reflexes to the test with our arcade room, win some great prizes, and enjoy great food and drinks in our Paddock Lounge. The fun starts NOW.
If you're looking for an all-electric, stress-free March Break filled with Zero Emission and 100% adrenaline, visit our website at www.k1speed.ca or feel free to stop by our Downsview Park location any time and take advantage of our Arrive and Drive, it's that simple.